Dr. Andreas J. Edrich MD, FASAM, MRO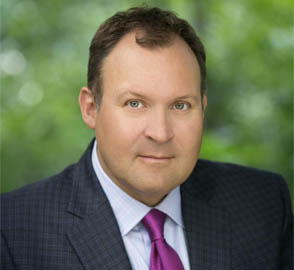 Dr. Andreas J. Edrich specializes in the balancing act between optimization of safe opioid, comprehensive, respectful pain management and addiction care. Dr. Edrich has been practicing medicine for 21 years and is a master of pain and addiction, pharmacogenomics and treating patients with psychiatric/mental health problems. Dr. Edrich helps people of all ages and stages find better health. He is board-certified in both Family Medicine and addiction medicine and is a certified Medical Review Officer. He understands the complexity of mental health, addiction and pain management and treats the biological, psychological, and sociological aspects that factor into a strong recovery. He has helped hundreds of patients gain control over their lives through not only medication and integrated treatment plans for mental health but also strongly believes in the role of safe non-medication treatments such as cognitive behavioral therapy and the FDA approved use of repetitive transcranial magnetic stimulation (rTMS). Together with TMS center in Centennial Dr Edrich functions as the medical director and initiates TMS treatments for patients with resistant major depression.
Nicci Kochsmeier PA-C
Nicci joined our practice in 2011. Nicci completed her Masters in Physician Assistant Studies at Western University of Health Sciences in California in 2008. Although she has since worked in internal medicine clinics as well as urgent care facilities we are excited that she decided to move back to her home in Colorado and join our practice. Not only does Nicci thrive in her ability to form long lasting relationships with her patients but has become a true expert in the field of mental health and addiction. We are very proud that Nicci is one of the first Physician Assistants ever certified in suboxone for the treatment of addiction disorders. While our practice grows and takes shape in these fields we are finding that these are the areas that patients need a great deal of help in and we are finding great joy in learning from our patients how we can best serve them. Nicci embodies the principles that we hold dear to our practice: treating patients with thoroughness, compassion and competence. In her private life Nicci really enjoys spending time with her family, being outdoors and watching movies.
Jillian Just, PA-C
Jillian Just, PA-C begin working in Family Medicine in 2003. She received her undergraduate degree from Texas A&M University and her Masters of Physician Assistant Studies with top honours from the University of North Texas Health Science Center. Jillian and her family moved to the Denver area in late 2012, and she found her home at Heritage Hills Family Medicine in 2015. Her patient care focuses on complete patient health care for both diagnostic and preventive treatments. Jillian has a strong interest in nutrition and health prevention, as well as helping patients through psychological and addiction issues. In fact, along with Nicci and Christine is one of the first to obtain the special licensure to treat patients with Suboxone for addiction. Jillian enjoys time outside of the office with husband, two children, and her golden retriever. Jillian enjoys serving in her local Church's childrens ministry, running, reading, skiing, gardening, and enjoying the beauty of Colorado.
Christine O'Neal
Christine O'Neal, PA-C joined the Heritage Hills team in 2016 after spending ten years in the urgent care field. She received her Physician Assistant training and Masters of Science degree from the University of Colorado Health Sciences Center. She has an interest in wellness and mental health, and treating the whole individual. She loves the strong bonds she is able to build with patients, and feels this is one of the unique strengths that is shared by providers at Heritage Hills. She is also serving as Medical Coordinator for MANNA Worldwide, a non-profit seeking to rescue children from the grip of poverty through offering nutrition programs, education, medical care, and housing for orphans. She took a one year hiatus in 2019 from Heritage Hills to travel internationally. With her family, she visited MANNA projects in 12 countries to continue learning how to better care for the medical needs of children in each location.
Renee Kershaw PA-C
Renee is very excited to be a part of the Heritage Hills Addiction Medicine & Mental Health family! She recently joined us in September 2019. Coming back to Colorado after spending 3 years in Nebraska where she obtained her Master of Physician Assistant Studies at Union College in Lincoln, she is happy to be closer to her parents, sister, brother-in-law and nieces. She attended high school at Highlands Ranch High school and is an alumna of the University of Colorado Boulder where she obtained degrees in both Molecular, Cellular, Developmental biology and Music Performance. Go Buffs! During her education, she was fortunate to receive training in psychiatry and mental health, which has fostered her passion for serving and treating patients in this field. She feels very fortunate to be able to be in a practice that emphasizes a variety of specialities including mental health, addiction medicine and family practice. She enjoys spending time with her family and friends, hiking, biking, playing piano, and exploring all of the wonderful things Colorado has to offer.